Bullet Proof Children - Film
21st May 6.15 at Events Cinema, Castle Hill.
Further Information Please Contact Kelum 0403 509 678
Australian Premiere Screening is proudly presented by the Sinhalese Cultural Forum in association with its Australian distributor, Lanka Events.
Acclaimed for his debut feature direction 'Ho Gaana Pokuna' or 'The Singing Pond', Indika Ferdinando has returned with another thriller story titled 'Bulletproof Children' ('Wedi Nowadina Lamai').
Film starring a cast with a number of children (Like his maiden film 'Ho Gaana Pokuna', Indika's story narrates throughout the night when Sri Lanka defeated Australia to clinch the 1996 Cricket World Cup.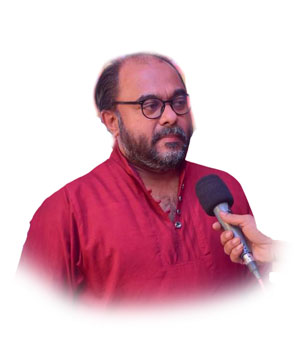 Indika Ferdinando
While Sri Lanka and Australia battle it out in the '1996 Wills Cricket World Cup' in Lahore, a middle-aged couple boards a bus in Colombo, hoping to return home, with their dead child in a cardboard box, sums up the logline of the film.
It's the 17th of March 1996. Tensions between the LTTE terrorists and the Sri Lankan Army was at its peak, and the Wills Cricket World Cup Final between Australia and Sri Lanka was about to commence at the Gaddafi Stadium in Lahore, Pakistan.
Thousands of spectators arrive at the cricket ground, gatheraround their televisions or tune into listen to commentators reason out predictions on the game. Meanwhile, in Colombo, a man and his wife board a bus carrying a cardboard box. Joined by a young couple who were eloping, two elderly government servants celebrating their monthly salaries, a very sick grandmother and her autistic grandson returning home to a dying grandfather attacked by a wild elephant, a street magician, two Buddhist monks, a group of disenchanted school children with a runners-up trophy, a handsome gentleman, an overweight woman with a decadent sweet tooth and an overly devoted cricket enthusiast among several other passengers aboard the bus. They take off on a long night's journey. The seemingly peaceful bus ride shifts its pace when it enters a chase with a Defender jeep. An accident unexpectedly reveals the contents of the cardboard box promising the passengers a journey unlike any they have taken before.
Anasuya Subasinghe, Kalana Gunasekara, Sethika Gunasinghe, Stefan Tirimanne, Hemasiri Liyanage, Jayalath Manorathna, Dayadewa Edirisinghe, Mahendra Perera, Anula Bulathsinhala, Ashan Dias, Udeni Chandrasiri, Randika Gunathilake, Xavier Kanishka, Prabodinee Chandrasena, Dilum Buddhika, Lakshika Jayakody, Sanjeewa Dissanayake, Nipuni Sharadha Pathirage, Karindra Edirisinghe, Naduni Vanigasundara, Dinaya Jayasekara, J. Chandrahasan, Nayanathara De Silve, Vashikar Chandrahasan, Chamal Ranasinghe, Chandima Sirinayake, Dihan Kaveesha and Uditha Liyanage play the Stella cast in the film 'Wedi Nowadina Lamai'.
'This film is primarily based on a true incident interwoven with a historical event. It is a tragic-comedy, a musical, a thriller and a fantasy that metaphorically portrays a cross-section of the Sri Lankan society and how we lived through war, cricket, poverty and, socio- political passivity' said Director Indika Ferdinando.
'Depicting a society by grasping their characteristics metaphorically can be, sometimes, more effective than a direct representation of its demography. In that sense, this is an ethnographic film which is told in the form of a dark fairytale. Also, in this film, I tried to explore how truth can be articulated intertwining real incidents, historical events, fiction and fantasy in cinematic storytelling' said Indika, who currently is the Dean of the Faculty of Dance and Drama at the University of the Visual and Performing Arts, Colombo.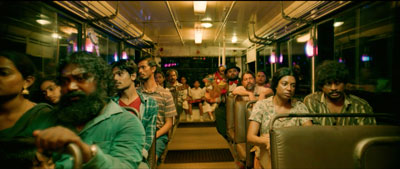 Won the Best Director award at the National Stage Drama Festival at the age of 19- the youngest ever to receive such an accolade, Indika has produced a number of award winning stage plays.
His debut feature film 'The Singing Pond' was selected by prestigious film festivals in the United States, Germany, Czech Republic, China, India and Vietnam (2014 and 2015) and won several international accolades including Best Feature Film. In Sri Lanka the film was adjudged the Best Film of the Year on three occasions and also won the award for Most Popular Film of the Year.
'Bulletproof Children' is now being screened at EAP circuit cinemas around the country. Australian release is in May 2023